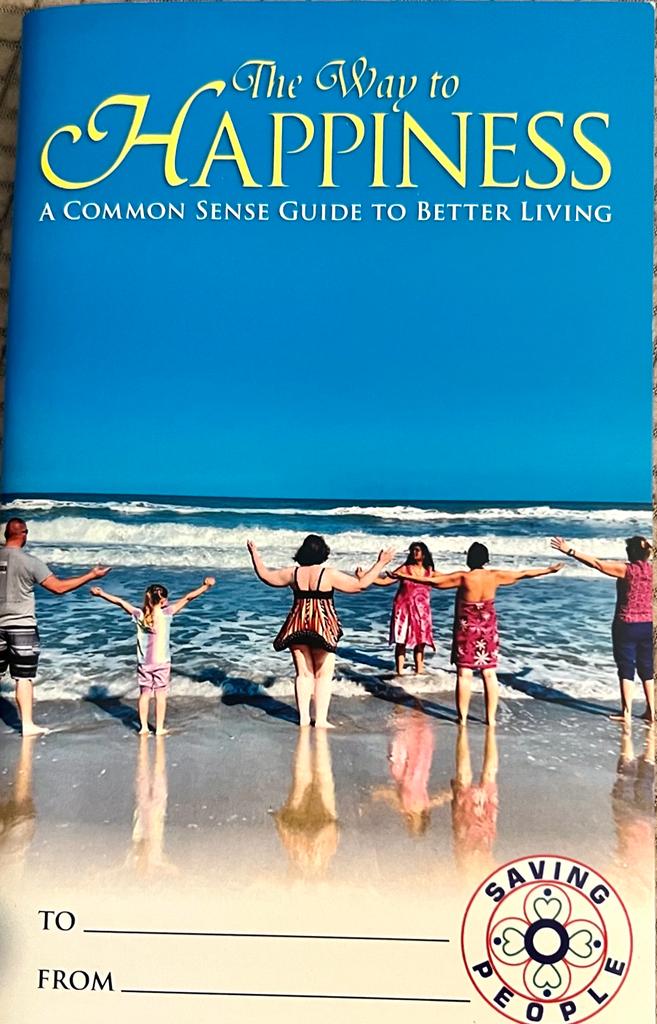 Happiness Booklet
The Way to Happiness: A Common Sense Guide To Better Living
In today's world, young people face an unprecedented number of challenges. From social media pressures to academic stress, navigating the complexities of adolescence and early adulthood can be daunting. In light of these challenges, it is more important than ever to empower children, youth, and young adults with the tools they need to succeed. One powerful resource for achieving this goal is The Way to Happiness booklet.
The Way to Happiness is particularly useful for empowering young people. Its clear, concise language and practical advice make it accessible and relevant for people of all ages. The booklet covers a range of topics, including:
The importance of setting goals and working hard to achieve them
The value of treating others with respect and kindness
The benefits of taking responsibility for one's actions
The importance of maintaining good health and hygiene
The value of education and lifelong learning
By providing young people with these essential tools, The Way to Happiness booklet empowers them to take control of their lives and build a positive future for themselves.
We are open to working with schools and corporations to promote The Way to Happiness and educate young people on its principles. We believe that every child deserves access to this valuable resource, and we are committed to making it available to as many young people as possible.
To join our mission and support our work, please consider making a donation. For just $24 plus shipping, you can purchase 12 booklets to share with the young people in your life. And with every donation, you'll be helping to support our efforts to save lives and empower young people.
Together, we can make a difference in the lives of young people and build a brighter future for all. Thank you for your support!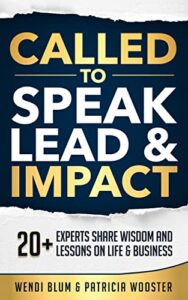 Called to Speak Lead and Impact
Looking for a guidebook to jumpstart your journey? Bhavna is in this book!
Unleash your potential with this insightful manifesto. Packed with over 250+ years of combined conscious leadership, masterful work, and business acumen from legendary luminaries, this guidebook will jumpstart your journey to positivity, productivity, and prosperity.
Every chapter of this guidebook is written by someone who has taken the heroic journey to unleash their legacy. Through their stories and guidance, you'll find a framework for speaking, leading, and impacting the world in your own unique way.
With each purchase, you support SavingPeople and their mission to make a positive impact and save lives. Get your copy for $15 + shipping and join the movement for a better world. Unleash your voice and create lasting change today.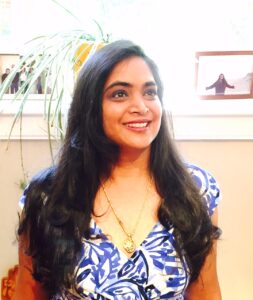 Who is Bhavna Srivastava?
She is a Global Spiritual Guru, Philanthropist, Lifestyle Transformational Coach & Mentor, Reiki Grand Master Teacher, Trainer, International Speaker, and Best-selling author. As the founder of Bhavna's Wellness Group and SavingPeople Org, she is on a mission to help others connect with their heart centers, discover their inner beauty, and radiate their light to create a better world. Love is at the core of everything she does.
Join us in Saving Lives and creating Loving, Peaceful Communities
Whether you choose to volunteer or donate, your contribution will make a meaningful difference in the lives of those we serve.